TICKETS AVAILABLE!
Join us for a
A Good Night
Fall Farm-to-Table Dinner
A fundraiser for The Good Food Collective's subsidized share program for low-income families in Rochester
An evening celebrating our fantastic farmers
and the amazing food they produce!
Tuesday October 23rd, 2012
6PM to 9PM at The Public Market, Rochester NY
Ingredients:

good soil;
a pig in a pasture;
farmers in the fields;
a quarter acre of organic vegetables and fruit;
two chef's in a Kitchen;
good drink ;
a generous helping of art and music;
a fantastic community of GOOD eaters!

In partnership with Flour City Bread Company, Cure, Good Luck, The Yards, some of Rochester's best artists and musicians, and with YOU!
CLICK TO PURCHASE TICKETS HERE: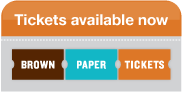 TICKET PRICES:
Adult -$40 (+service fee)
Children [15& Under] – $15 (+service fee)
*Profits help subsidize share program for low-income families in Rochester
Thanks,
The GFC Team
---
2012-2013 WINTER SHARES
Don't Forget to claim your Winter Share!
Base and Family Winter Shares and many additional shares to add on.
BUY NOW!